The huge majority of our adopters send us wonderful pictures. We'd like to thank them for this, and also to explain why it's so important.
When you adopt a dog, you are the last and most important part of a network stretching through both time and distance, a network based on love and compassion.
The person who took the very first step to help it out of its situation, whether off the street or from a home that it had to leave, for whatever reason. And placed that dog into the best care they could find, often with limited resources.
The volunteers at a shelter who work to keep these dogs safe, and try to find time to give them socialisation and a little training. Who try to bring some love and care into the hard lives of shelter dogs. Those who take the vital pictures and video needed to find their homes, and to try and assess each dog's needs and write them up carefully.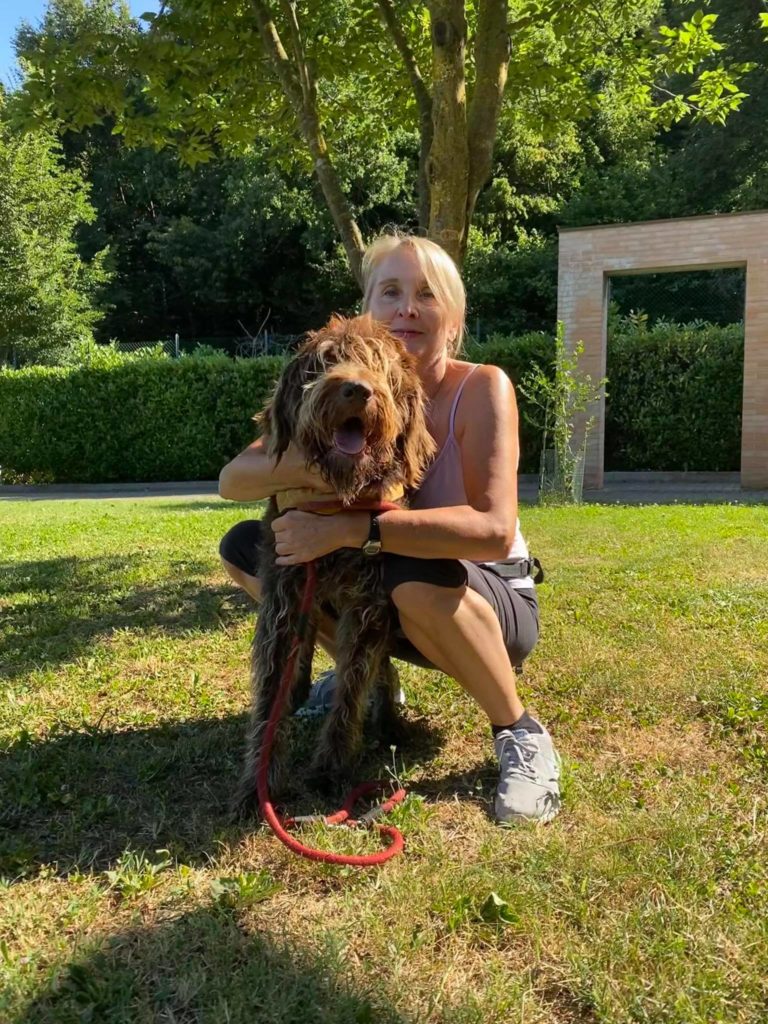 For some luckier dogs a home foster who loves and cares for the dog, helping it where it needs help, knowing that it will be hard to say goodbye.
For these volunteers abroad, the last time they see the dog is often putting it on a transport – a time of a lot of stress for the dog, and a bittersweet moment for the volunteer. Even though the dogs are going to wonderful new life, of course they cannot understand this. They have to leave everything they know…the caring transporter and loving adopter are still both strangers to the dog.


There is the extra worry, when sending to another country, of knowing that if something goes wrong, they cannot go and get the dog. The volunteers and rescues place enormous trust in us to provide support and backup, but still, it is always hard to say goodbye.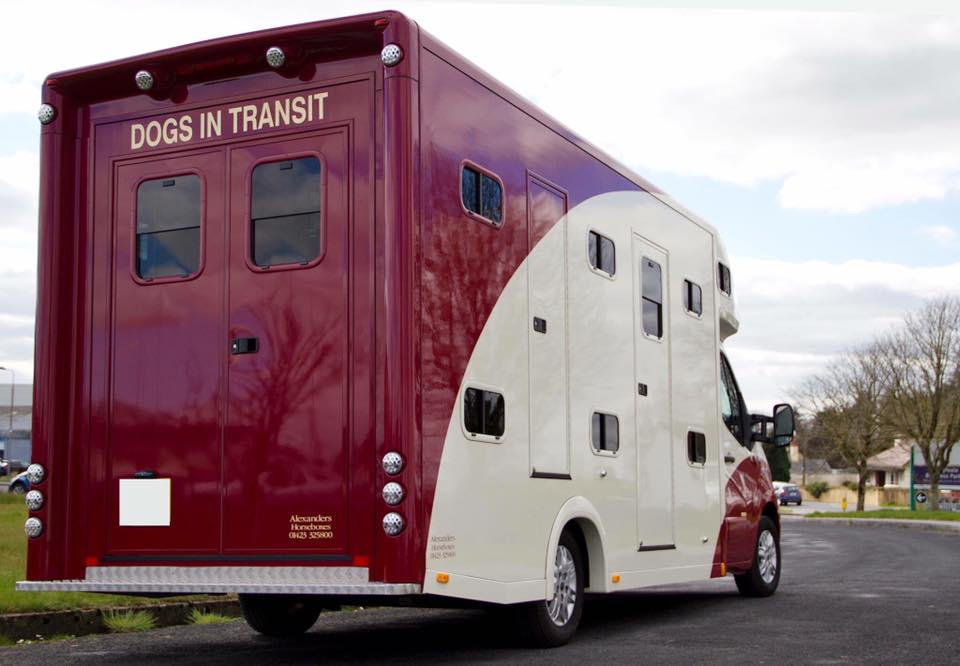 To see the safe arrival of the dog they have cared for is a huge relief, and pictures of its happiness in its new life are both reassurance and the greatest reward for their hard work.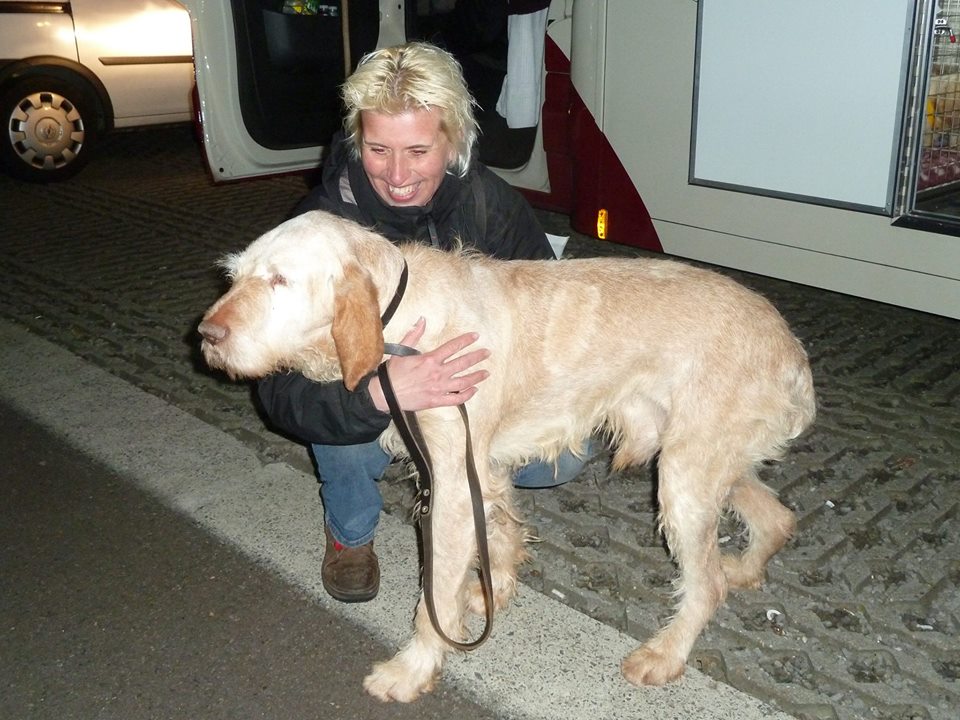 #insiemesipuo – together, we can do it!
The shelter volunteers and fosters in Italy are the bedrock that we build on – we could do nothing without their help.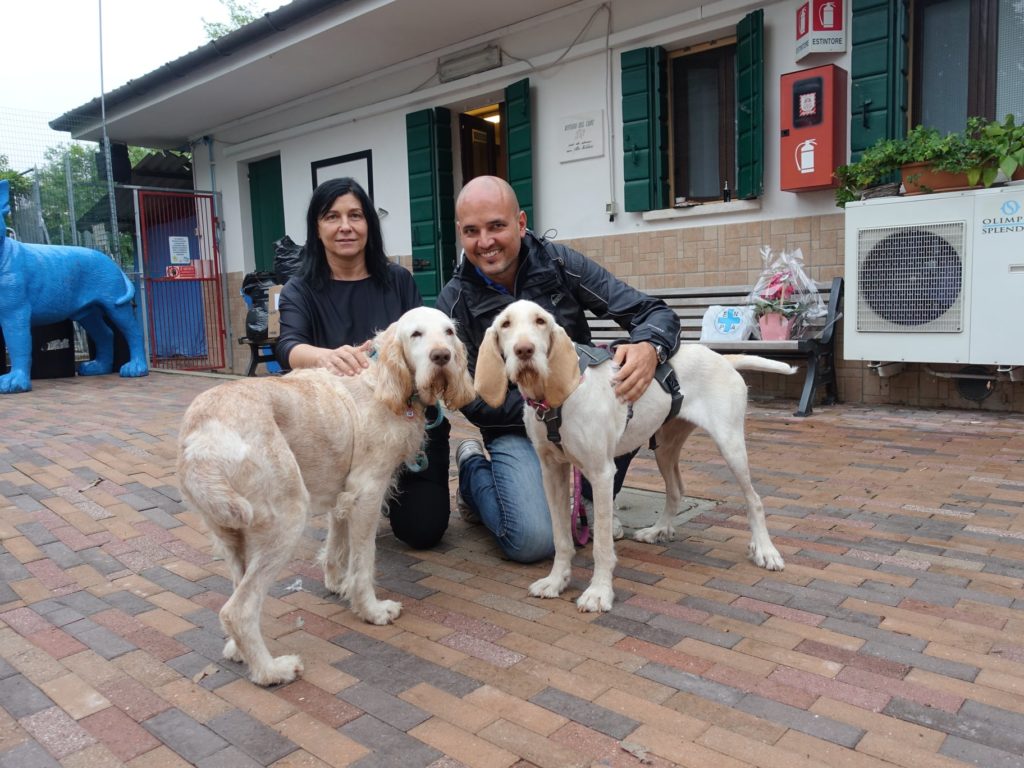 And there are so many people who help along the way:
People who run adoption groups, who work hard on administration and networking, and often never get to meet the dogs who they help so much.
Home checkers who give their time and experience to assess individual applications.
Those who co-ordinate to step in when things go wrong, and offer support in emergencies.
Supporters of charities and other organisations who give their money to help with vets fees and transport costs, and time to share the search for a home.
All these people and more give their time and resources to help an animal in need.
All these roles have their own particular stresses, though they can be very rewarding too.
But essentially the only real reward is the pleasure in knowing that you helped a little life that would otherwise be lost, alone in a shelter. Even on the difficult days, it brings a big smile when you see a picture of a dog who you've helped, happy in its new life.
"Saving a dog won't change the world, but for that dog, the whole world changes"
Equally importantly, being able to show the happiness of the dogs we bring over helps us save other dogs.
It helps us reassure concerned volunteers and shelter managers that sending a dog abroad does not mean they will never hear from it again. It helps enormously in fund-raising, so supporters can see where their money went and feel happy.
It keeps the road to safety open for other dogs.
So when you adopt a dog, remember that there are people who loved and cared for it, and have sent it away, wiping their tears and trusting you to love and care for it. Remember to send pictures so they can see the happiness that they worked hard to achieve.
And so they feel confident in sending the next dog to a new life, and so they can tell their fellow volunteers that yes, SOFA are to be trusted. Our reputation in Italy is enormously important in being allowed to help the dogs there, and your photos are what makes that reputation.
Even if the news is sad – and inevitably there is sad news from time to time – we are here with support if it's needed, and a sympathetic ear. Never to judge.
It is wonderful to see the change through the photos!

Here are four of our dogs on being recovered: Left to right: Pomi, Vera, Moretti, Mary
When you see these photos, isn't your immediate wish to see them happy? Scroll down to see the change…


Your wish is granted… here they are in their new lives!
Left to right: Pomi, Vera, Moretti, Mary


Now imagine how much stronger that wish is when it's not just a single picture…but a dog that you've known, and you've been there to comfort in its time of need, stroked it and looked into its eyes, and promised to help.
These photos mean the world to all the people who helped, and they help the next dogs in need to take that same journey to a new life.
Once again an enormous thank you to all our adopters whose wonderful pictures you see here. Your love and care makes it all worthwhile.