A little about how it all started. First, the two Bruces…
Rescued from a kill shelter in Cyprus in January 2015, this dog was in terrible condition. After a wonderful fundraising effort from Bruce's "Italian Spinone Dog Lovers Club" on Facebook, he was named Bruce in honour of the group's founder, without whom we would not have been able to save him. He now lives happily in South Wales. Read Bruce's story here.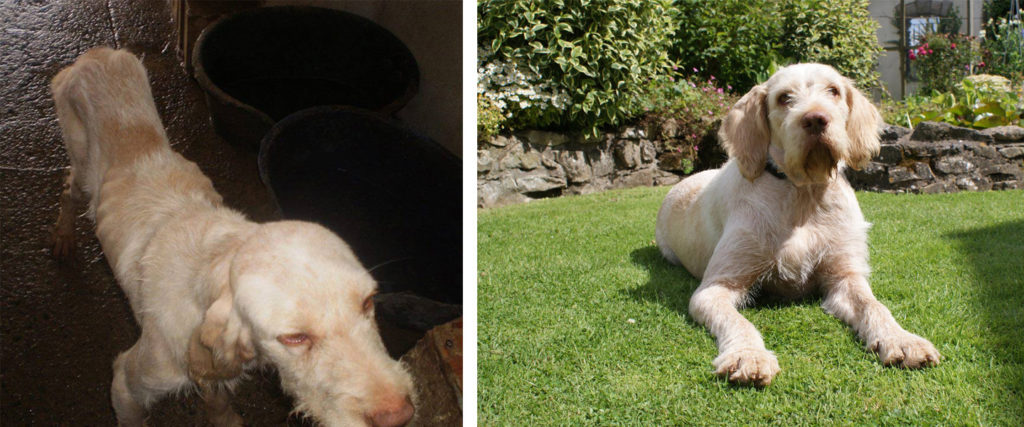 Roana and Irma
The power of Facebook became clear when just a few months later I was tracked down by a rescuer in Italy who had a very damaged Spinone bitch in need of a home – Roana.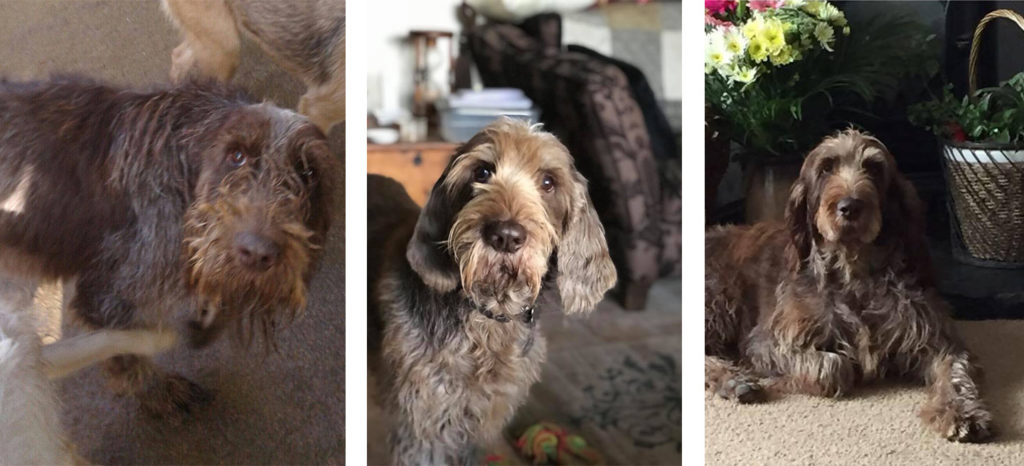 The poor dog was an older girl and had been badly abused and was terrified of people. The rescuer wanted her homed outside of Italy, where Spinoni are generally viewed as hunting tools and treated as such. Using the same media we had used with Bruce, we managed to raise funds to save Roana and her kennel mate, Irma, and find both forever homes in the UK
Read Roana and Irma's story here
The Italian Jewels
Just a few months later I received another contact from Italy – however this was on a whole new scale. 25 related Spinoni rescued from a horrendous kennel by ENPA, an Italian rescue organisation– emaciated, neglected and in some cases seriously abused and in need of patient, loving homes – The Italian Jewels. It was clear this was not a one man job, and so many offers of help came flooding in.
In May 2016 the Jewels arrived in the UK to live with their new families in peace, warmth and best of all loved. Here they are meeting up in 2017.
A page will be coming soon on the Jewels rescue.
The future: Spinoni Overseas for Adoption – SOFA
Since the Jewels, the requests for support with Spinoni overseas have continued, and so we have decided to formalise our rescue endeavours by creating a charity specifically to help Spinoni and Spinoni crosses, in need of help overseas. We are now a Registered UK Charity, Nº 1179864.