In January 2015, I was astonished to see Maria, a rescue contact in Cyprus, post a picture on Facebook, of a dog resembling a Spinone, in a kill shelter. In all honesty it was difficult to tell exactly what breed the dog was – it was so sick and emaciated.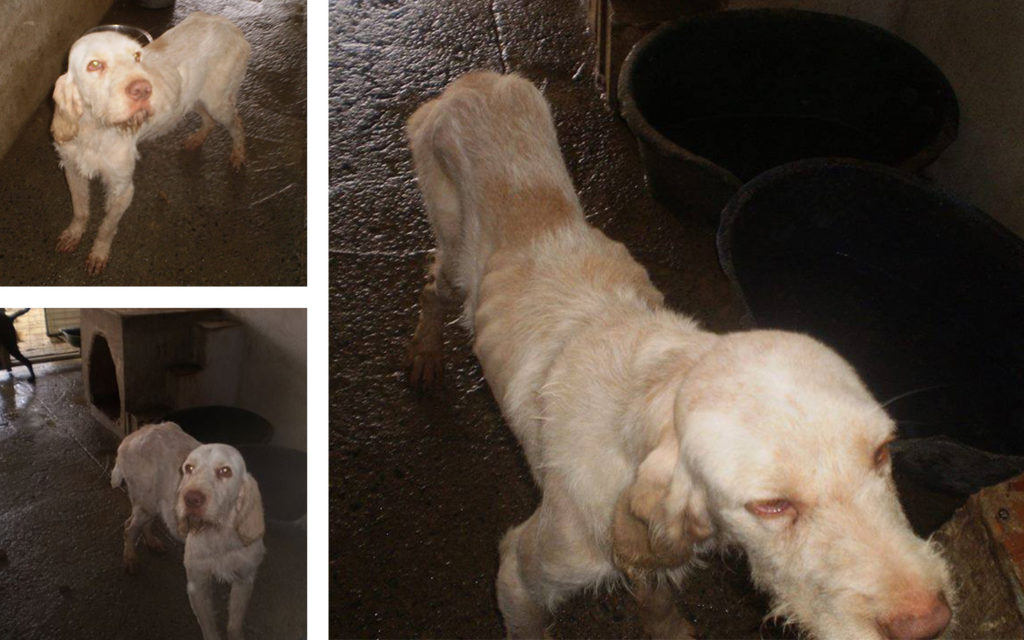 I asked the opinion of Bruce Auty who runs the "The Italian Spinone Dog Lovers Club" on Facebook . Bruce also suspected that it could be a Spinone, although I had never come across one in Cyprus before, amongst the hundreds of gun dogs dumped there – so this became our first international Spinoni rescue.
We set up a fundraiser for the poor dog on Bruce's page on Facebook, and quickly managed to secure funding from the group to help it.  Maria returned to the kill shelter and confirmed that we had a very sick male Spinone on our hands. We decided to name the dog Bruce, in honour of Bruce Auty, without whose help and Facebook page, we would never have been able to save him.
A dog in a kill shelter has only fifteen days so Maria knew that Bruce would die if not released immediately. With a huge effort, she was able to get Bruce out of the pound and safely into foster with Teresa Litherland, an experienced Cyprus based rescuer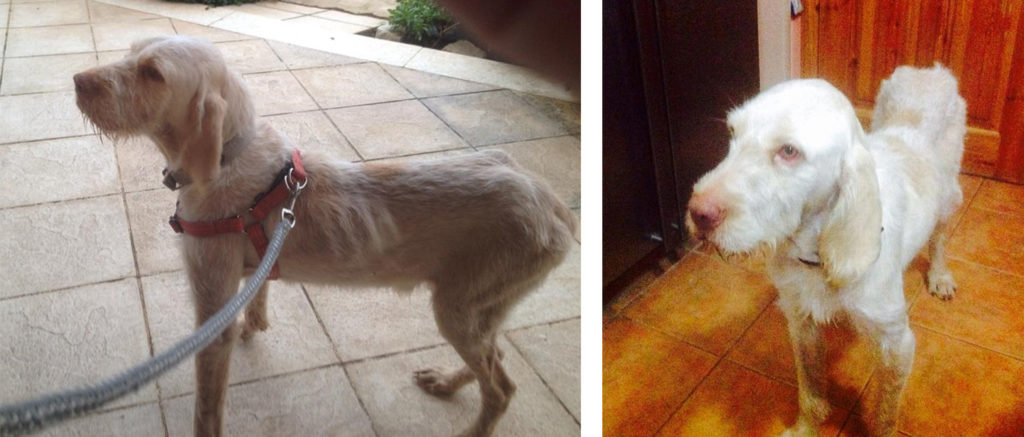 It was touch and go whether Bruce would make it initially – but he was lucky in that he only had Ehrlichia, a nasty and persistent virus spread by ticks, but ultimately curable. He did not have any of the potentially fatal diseases prevalent in the Mediterranean countries.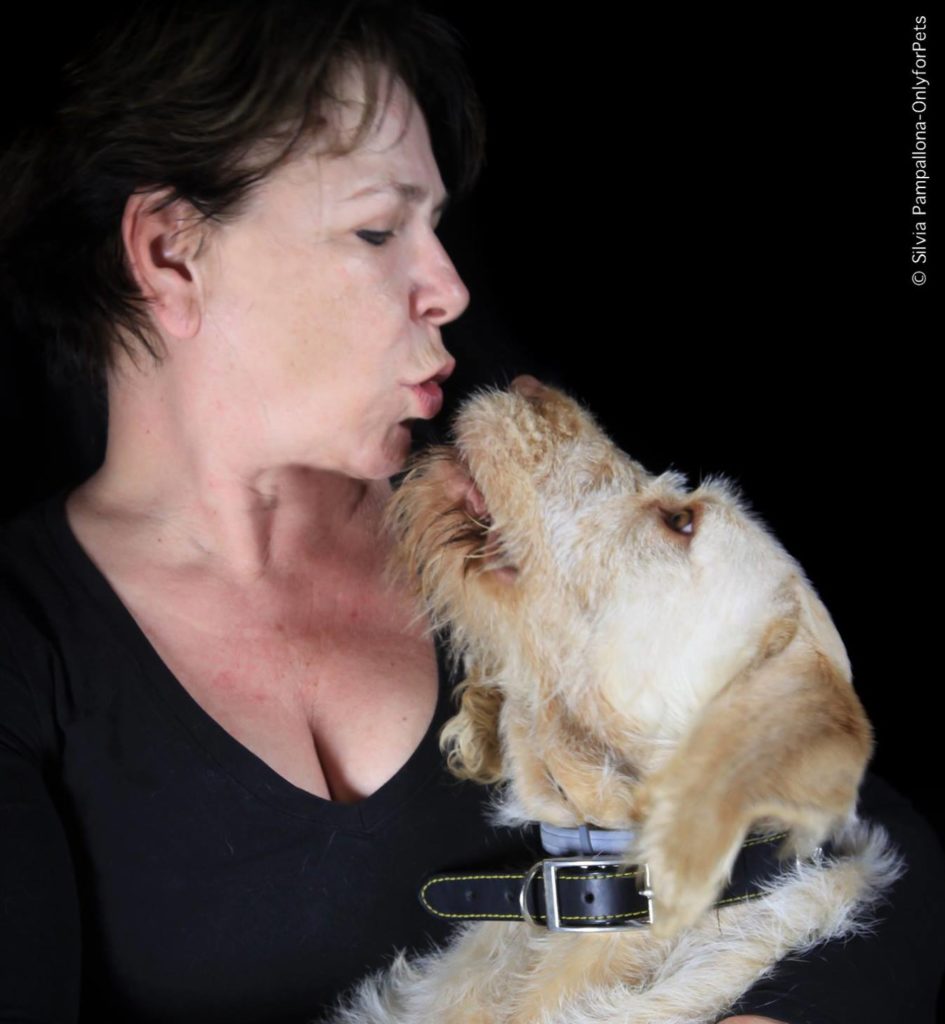 As Teresa nursed Bruce back to health, we started to look for a forever home for him. There is no possibility of a safe home for a dog like Bruce in Cyprus, which has a huge problem with abandoned gun dogs.  Wendy and Roger Bolter already had two Spinoni and a Cyprus rescue pointer, so when they offered Bruce a forever home in South Wales, we were over the moon.
Bruce was passed as fit to fly by the vet in Cyprus, and all his documentation via TRACES arranged for the journey to his new life. We were able to follow his journey as he flew to the UK in a special crate.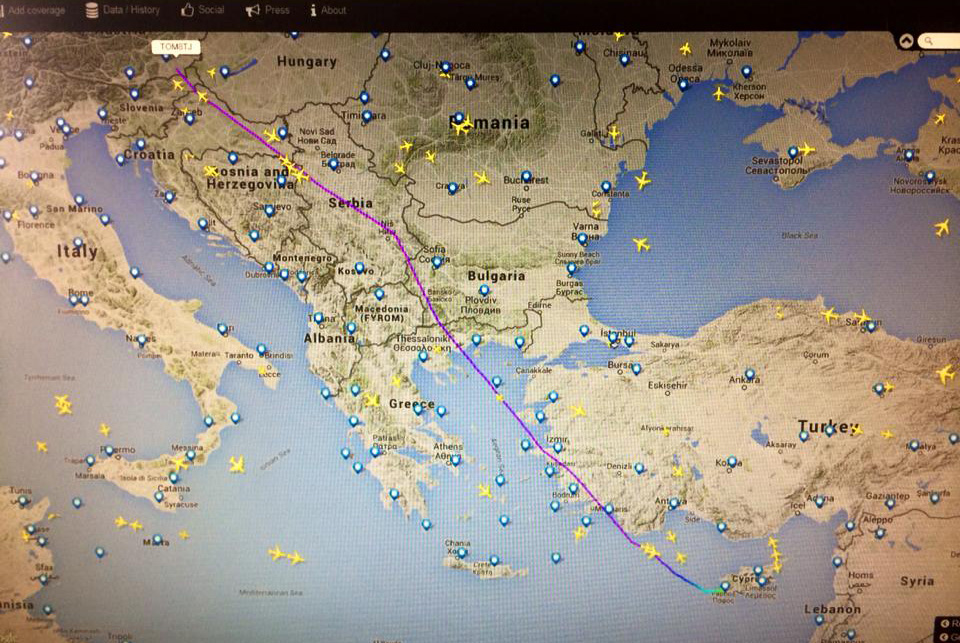 Bruce finally arrived at his forever home, tired but happy, and soon found a comfortable spot to get over the journey.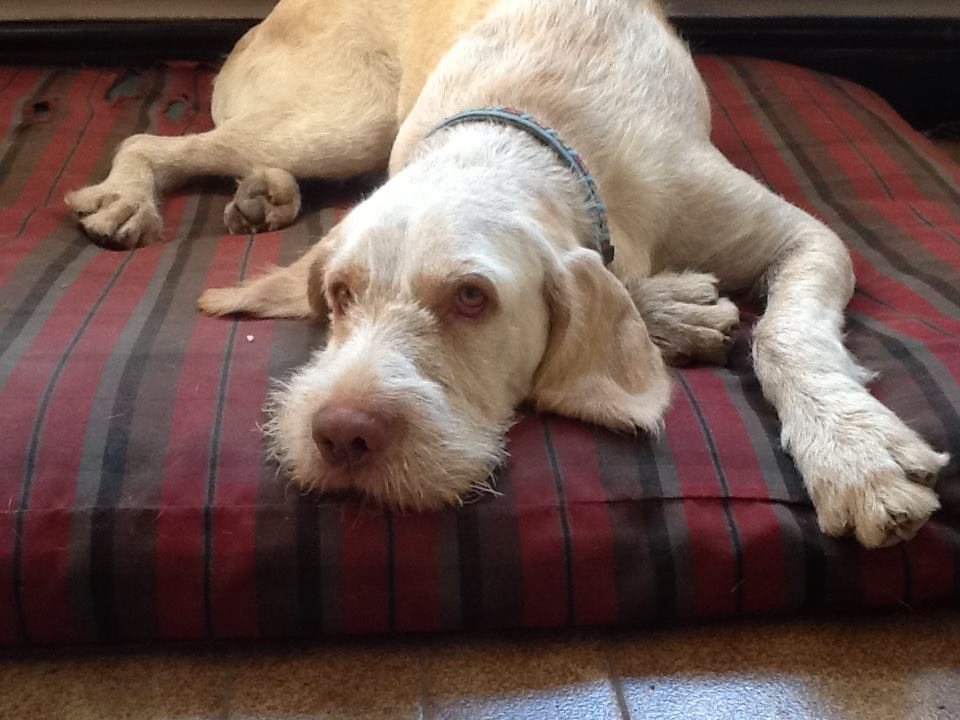 He has lived happily with Wendy and Roger ever since, and has become a happy and affectionate dog.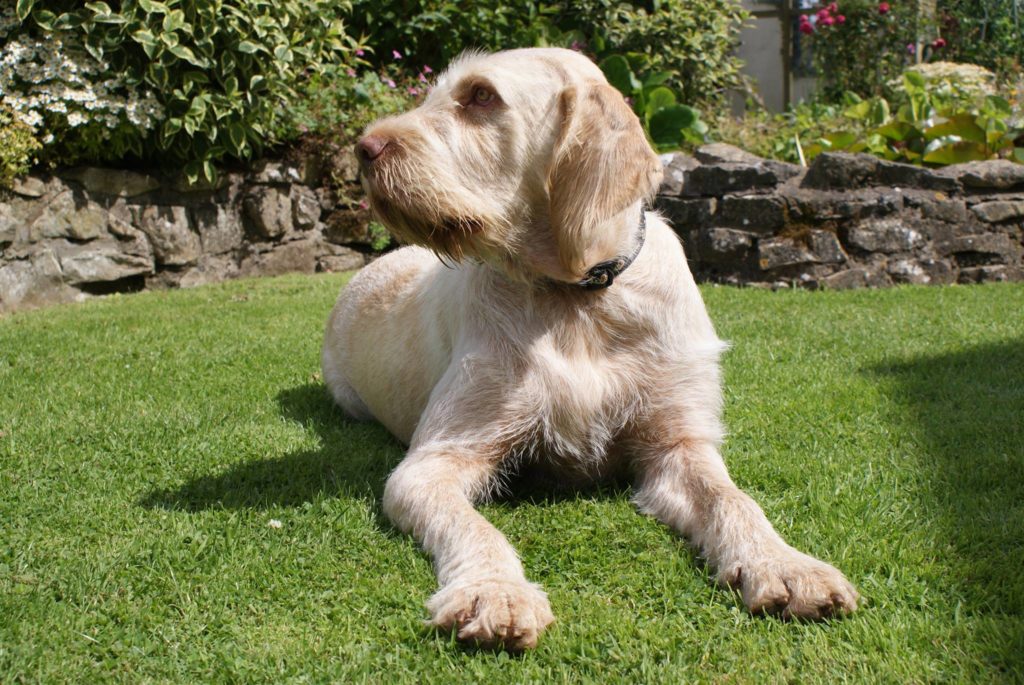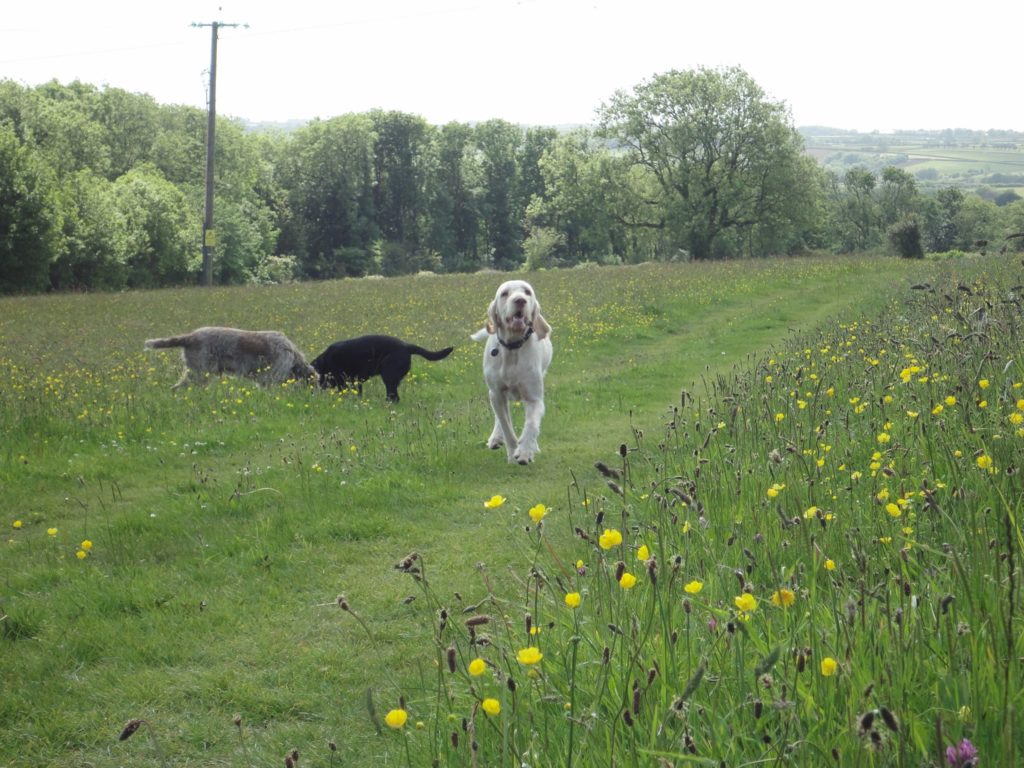 "The most affectionate, enthusiastic, lovable, naughty, playful, endearing dog you could wish to meet. Love him to bits. He's one happy dog these days" – Wendy