We have now registered as a charity with Amazon Smile – an easy way for you to support SOFA every time you shop at Amazon, at no cost to you!It is the exact same shopping experience, with the added bonus that Amazon will donate 0.5% of the net purchase price to SOFA.
You use the same account on amazon.co.uk and Amazon Smile. All your account settings are also the same.
There's a full Q & A from Amazon here
It's very easy to set up. On your first visit to smile.amazon.co.uk you need to choose SOFA before you begin shopping, and then every purchase you make will result in a donation.
Step 1: Visit smile.amazon.co.uk and type "Spinone Overseas For Adoption" where you are asked to pick your own charity (bottom right of the following image)
Step 2: Confirm SOFA as your selected charity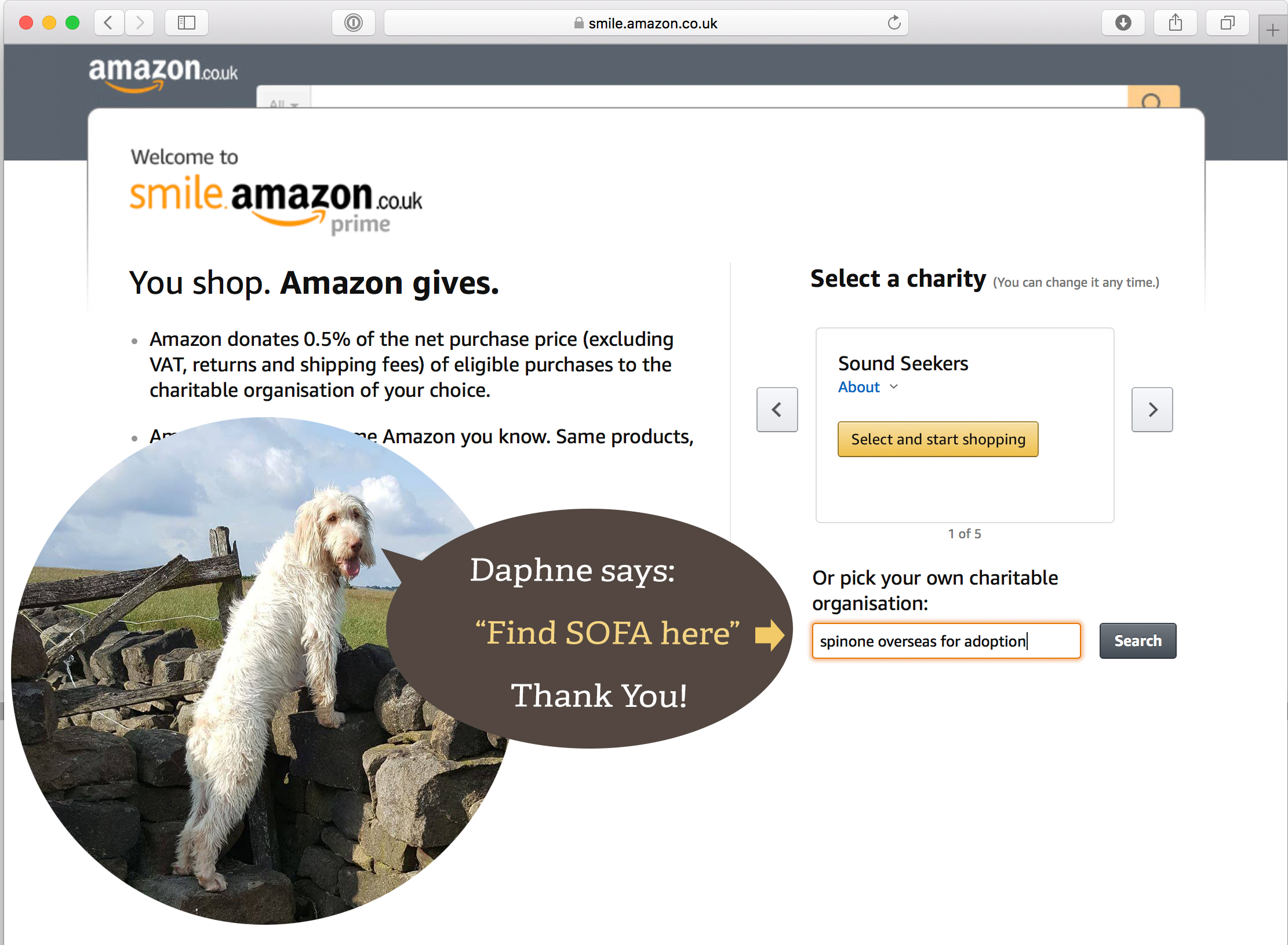 And that's it!
Just remember to bookmark smile.amazon.co.uk for when you shop, and help Spinoni in need with every purchase! Thank you <3